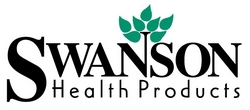 Fargo, ND (Vocus) April 17, 2009
Swanson Vitamins introduces five new liquids to their family of products: Vitamin D3 Drops, Liquid Stevia Extract, Astragalus Root Liquid Extract, Saw Palmetto Liquid Extract and Cayenne Liquid Extract. These liquids are perfect for people who have trouble swallowing pills.
Swanson Premium Vitamin D3 Drops contain 1,000 IU of pure vitamin D suspended in all natural olive oil in each drop with nothing added. Experts are recommending greater intake of vitamin D and Swanson Premium Vitamin D3 Drops makes it simple.
Stevia has recently gained popularity throughout America as more and more people continue to search for ways to improve their health. Swanson Premium Liquid Stevia Extract eliminates the need for carriers common to powdered versions. Liquid Stevia contains pure Stevia in a neutral base of vegetable glycerine and deionized water and is completely alcohol free. Add this sweet herb to beverages and baked goods — a little goes a long way.
Swanson Premium Liquid Herbals are high-quality Holistically-Balanced® extracts produced by Bio-Botanica. Because of customer demand Swanson Vitamins now offers sugar-free and alcohol-free Astragalus Root Liquid extract, which is known to support liver health, and sugar-free and alcohol-free Saw Palmetto Liquid Extract, which is known to support prostate health. They also carry Cayenne Liquid Extract for cardiovascular and circulatory health which contains 100% certified organic alcohol. Each liquid herbal is Holistically-Balanced and suspended through Biochelation for consistent dosing in every drop.
Swanson Vitamins is an industry leader in bringing vitamins direct to consumers at the lowest price possible. Swanson Vitamins, located in Fargo, ND, offers the highest quality vitamins, supplements and natural health care products and is GMP certified. Swanson Vitamins goes a step beyond its competitors by offering powerful guarantees. All products are backed by a 100% Satisfaction, Money-Back Guarantee and Double the Difference Lowest Price Guarantee. For more information, please visit Swanson Vitamins.
###
Find More Vitamins & Supplements Press Releases